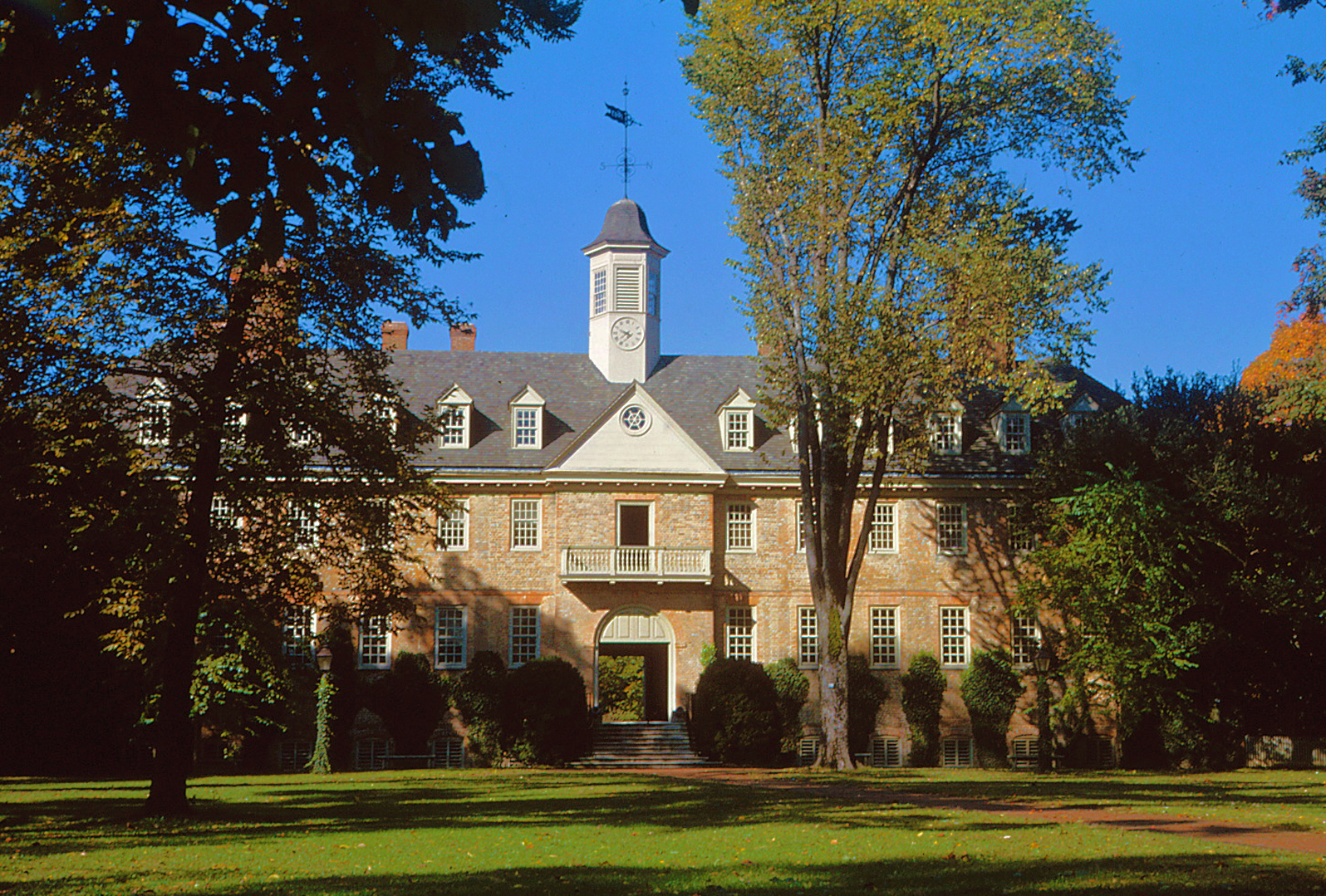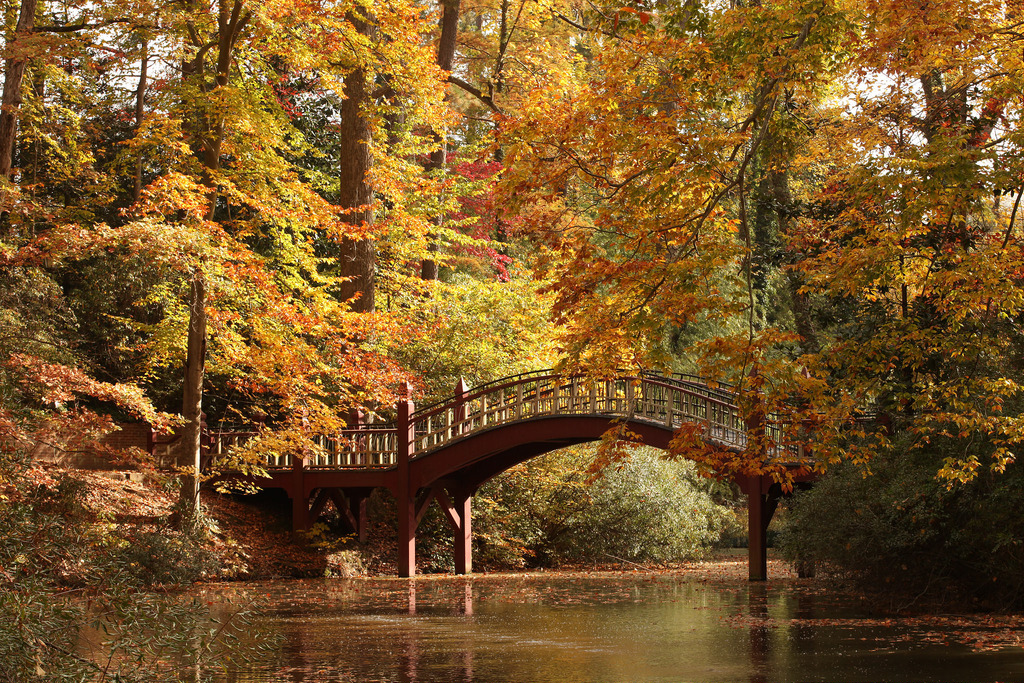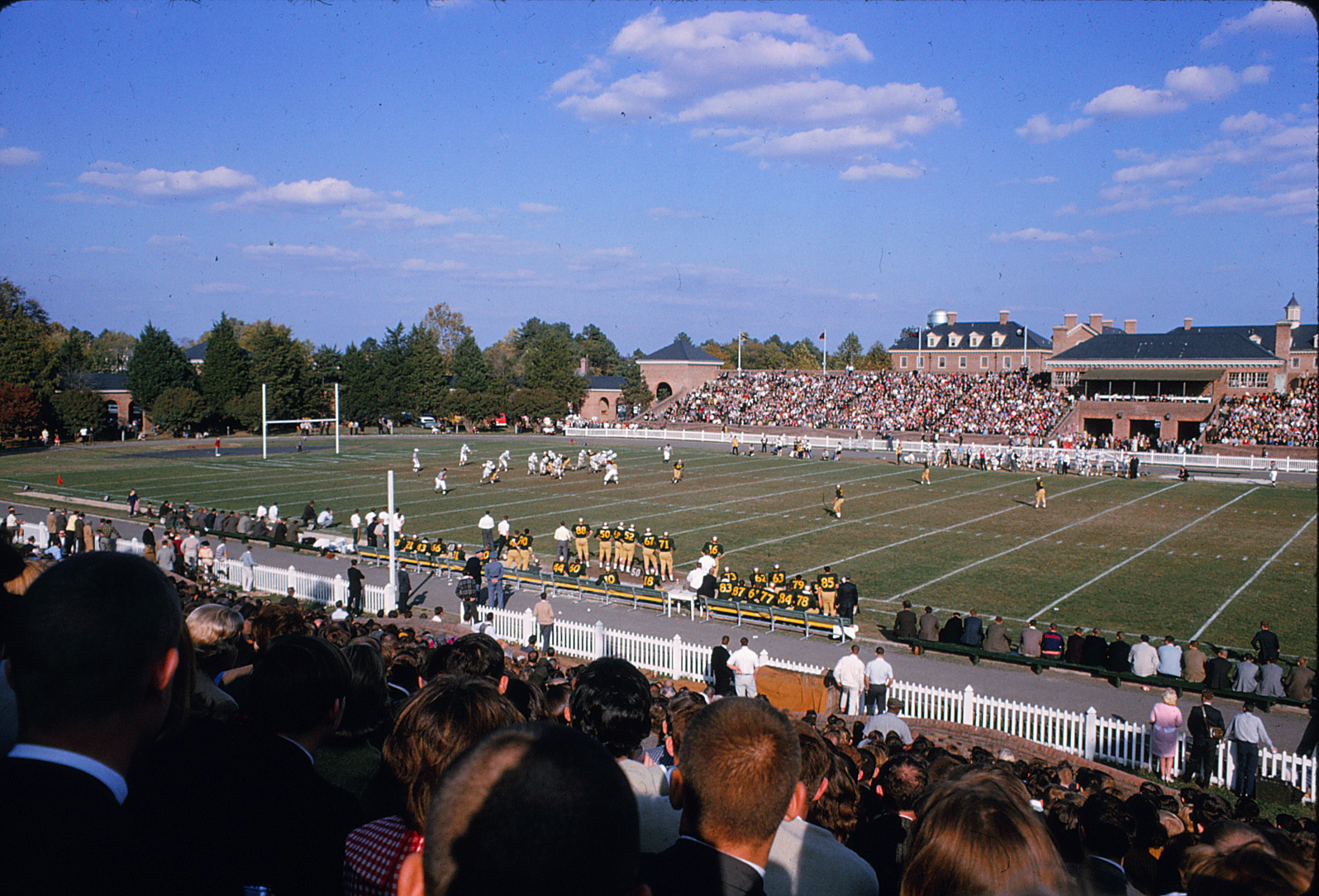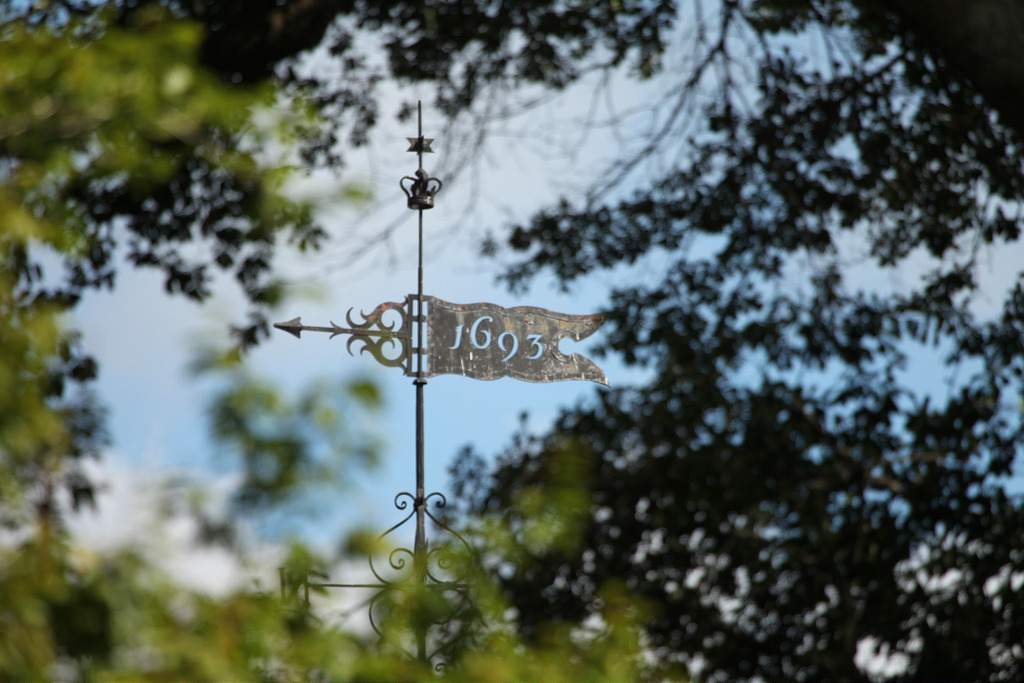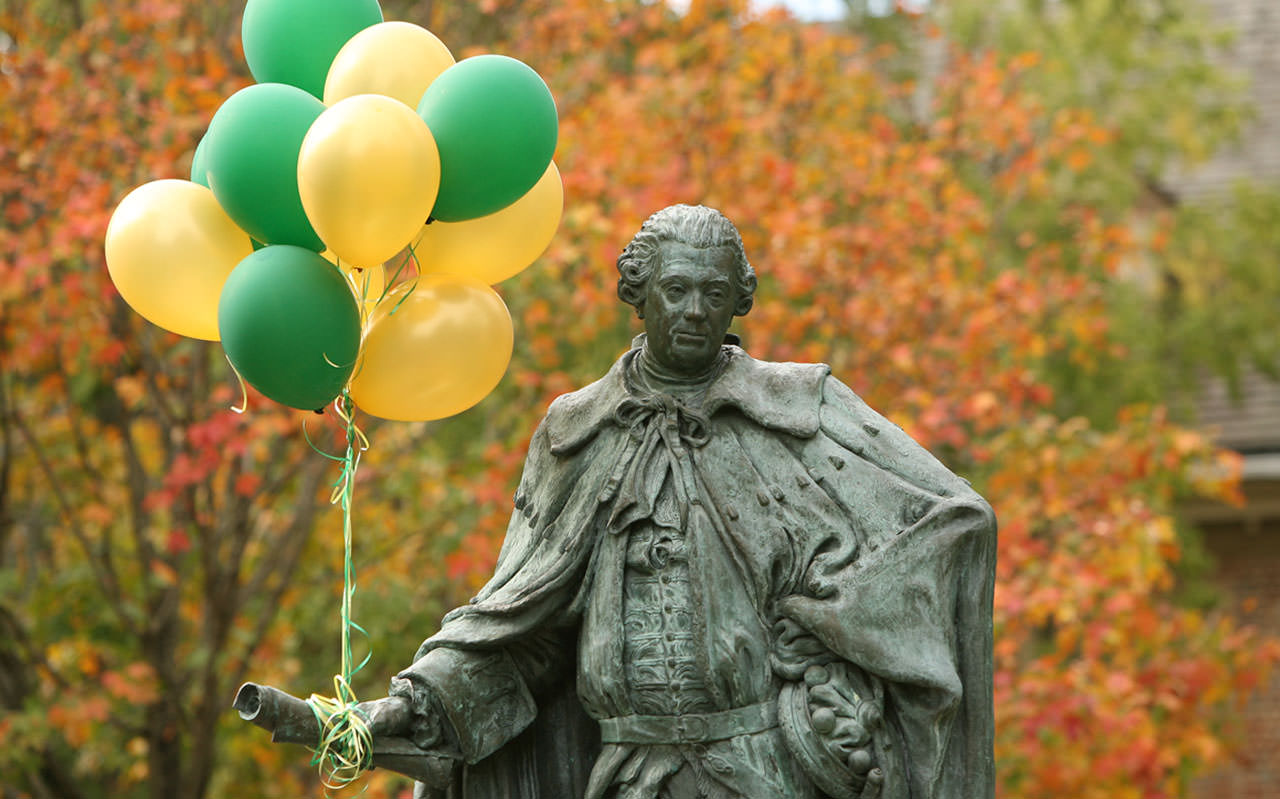 Welcome, Class of 1969!
Your reunion is on April 5 – 7, 2019
Re-Echo
Collapse Window
As part of your 50th Reunion celebration, the William & Mary Alumni Association will publish an edition of the Colonial Re-Echo, a yearbook that answers the age-old question, "Where are they now?"
Entries may be submitted online.
If you are unable to submit the form online, you may utilize this pdf and mail it to:
William & Mary Alumni Association
50th Reunion Re-Echo
PO Box 2100
Williamsburg, VA 23187
Submissions are due by March 15, 2019.
Accommodations
Collapse Window
Hotel accommodations are available at several Williamsburg-area properties. To make reservations please contact each property directly using the information below.
Colonial Williamsburg Lodge
310 South England Street, Williamsburg, VA 23185
www.colonialwilliamsburg.com • (757) 220-7976 • Book online now
Rate: $189/night
Colonial Williamsburg Woodlands
105 Visitor Center Drive, Williamsburg, VA 23185
www.colonialwilliamsburg.com • (757) 220-7960 • Book online now
Standard Room Rate: $149/night • Suite Room Rate: $159/night
Fairfield Inn & Suites
1402 Richmond Rd, Williamsburg, VA 23185
(757) 645-3600 • Book online now
Booking Code: TDW • Standard Room Rate: $99/night
Transportation
William & Mary does not have a preferred transportation partner, but below are several options for travel from local airports or when in town.
Local Cab Companies
Triangle Taxi
(757) 345-5557
Best Taxi
(757) 358-7151
Uber or Lyft
When your flight has landed and you've collected your luggage, you can request a ride using the Uber or Lyft mobile app. Either app can be downloaded through the App Store or Google Play.
Once you tap Request, make your way to the ground transportation area marked for Uber and Lyft. This is where your driver will pick you up.
Pro tip: Check that your driver's license plate, photo and name match what's in the app. This is a highly trafficked pickup zone, so you want to be sure you're in the right car!
These services can also be utilized throughout your stay in Williamsburg for local travel.
Tidewater Coach
For transportation specifically to and from the airports, a local company has put together several package options. Visit http://www.tidewatercoach.com/WM50 for more information.
William & Mary and the Alumni Association assume no responsibility regarding the use of the above services.
For more information and additional maps, visit the Directions to Campus page on the William & Mary website.
Giving & Class Gift
Collapse Window
The 50th Reunion Committee has set some ambitious goals for our reunion and has designated two projects to celebrate our class. Progress toward our goals will be tracked here.
Our Goals
• $14,000,000 in total giving to all areas of William & Mary
• 53% class participation
Our Projects
Class of 1969 Scholarship Endowment
The income paid from this endowment shall be used to provide scholarship support for academically distinguished students who contribute to campus diversity.
Alumni House Renovation and Expansion
The expanded Alumni House will serve as a gateway to campus and provide new space for events, programming and staff. Additional space will allow the university to host class reunions and other alumni functions, and use by students and faculty will be commonplace.
Our Progress
Overall Giving:

$11,775,833
Planned Giving: $10,298,911
Gifts and Pledges: $1,376,922
Projects
The Class of 1969 Scholarship Endowment: $236,642
Alumni House Expansion and Renovation: $529,038
Class Participation: 48%
Updated on 12/18/18
About the Olde Guarde
Collapse Window
The Class of 1969 will be inducted into the Olde Guarde on the Sunday morning of our 50th reunion weekend.
The Olde Guarde of Their Majesties' Royal Colledge in Virginia comprises all alumni whose identified class has celebrated its 50th reunion and is part of the Alumni Association of the College of William & Mary. It is dedicated to preserving the heritage of the College and advocating its advancement and reputation among the nation's institutions of higher learning.
Through social, service and educational programs, the Olde Guarde endeavors to promote among our membership the welfare and support of the W&M Alumni Association. It plans activities, events and projects as opportunities for members to assist in enhancing the life of our alma mater.
If you have any questions, please email the Office of Alumni Events at alumni.events@wm.edu.
If you are a current member of the Olde Guarde and would like to learn more about how to get involved, please visit our Olde Guarde webpage.
Reunion Committee Co-Chairs
Mrs. Gale Gibson Kohlhagen, Chair
Mr. James "Jim" R. Taylor, Co-Chair
Ms. Anne "Win" Winslow Whitehurst, Co-Chair
Mrs. Donnan "Donnie" Chancellor Wintermute, Co-Chair
Mr. Donn T. Wonnell, Co-Chair
Reunion Committee Members
Mr. Alan "Al" F. Albert
Sally James Andrews, Esq.
Dr. James "Jim" Edwin Barton
Robert Lyndon "Lynn" Howell
Mr. John Keiter
Mr. Robert "Bob" Francis Kelly
Mr. Steven W. Kohlhagen
Mr. William Ivey Long
Mr. R. "Woody" Glennwood Lookabill
Mr. Beverley Wellford "BW" Marshall
Mr. Everett "Tim" D. Marvin III
Dr. George L. Nance, Jr.
Mrs. Judy P. Nance
Mrs. Carol Shewmaker O'Connell
Ms. Mary K. Thompson Pruiett
Mr. Robert M. Pumphrey, Jr.
Ms. Elizabeth "Liz" Courtenay Ramsey
Mrs. Susan S. Spaulding
Mrs. Jane Y. Spurling
Mr. Richard "Rick" Dudley Spurling
Mrs. Dora "Susie" Jean Stewart
Mrs. Ronnee R. Taylor
Dr. Louis "Lou" O. Tonelson
Mrs. Mary Chris Williams
Mrs. Demaris "Dwe" E. Yearick
Registration
Collapse Window
Please click here to register for your 50th Reunion.
If you have additional questions, contact the Alumni Association at 757-221-1182.
Reunion of a Lifetime
Collapse Window
With great enthusiasm the William & Mary Alumni Association and the Reunion Committee invites the Class of 1969 back to campus to celebrate your 50th Reunion, April 5-7, 2019.
Your 50th Reunion celebration is part of Traditions Weekend, which honors the 50th Reunion class, Olde Guarde and Boyle Legacy Society with exclusive programs and social opportunities. Events for your reunion begin at 10 a.m. Friday and will conclude by 2:30 p.m. Sunday. A detailed schedule will be available in December. Reunion weekend events are business casual attire except for Friday evening, which is cocktail attire. Also, please remember when selecting footwear that many of the campus sidewalks are brick.
On Friday, registration will be open from 10 a.m.-6 p.m. The afternoon will feature several academic sessions with some of W&M's most entertaining professors and staff. Friday evening, we will gather for a reception and dinner in the Sunken Garden to rekindle old friendships and make new ones. After dinner, we'll celebrate and dance the night away with the sounds of Smith Wade Band!
On Saturday, join us for an exploration of leadership with President Katherine Rowe and other special guests, including student leaders. After a casual class lunch, the afternoon is yours to meet with friends, plan your own dorm or student organization reunion and explore the area. A bus tour of new and old campus will also be available. An evening reception will be a relaxing and fun end to the day.
We've saved the best for last — on Sunday, with all appropriate pomp and circumstance, we will celebrate the Olde Guarde Induction Ceremony with the beautiful Wren Building as our backdrop. This special experience is sure to be the highlight of this weekend. We will also honor classmates in a service of remembrance.
Please check back in December for additional events and information. Registration will be available in early 2019.
Directions
Collapse Window
Hotel accommodations are available at several Williamsburg area properties. To make reservations please contact each property directly using the information below.
Colonial Williamsburg Lodge
310 South England Street, Williamsburg, VA 23185
www.colonialwilliamsburg.com | (757) 220-7976
Booking Code:43607 | Rate: $219/night