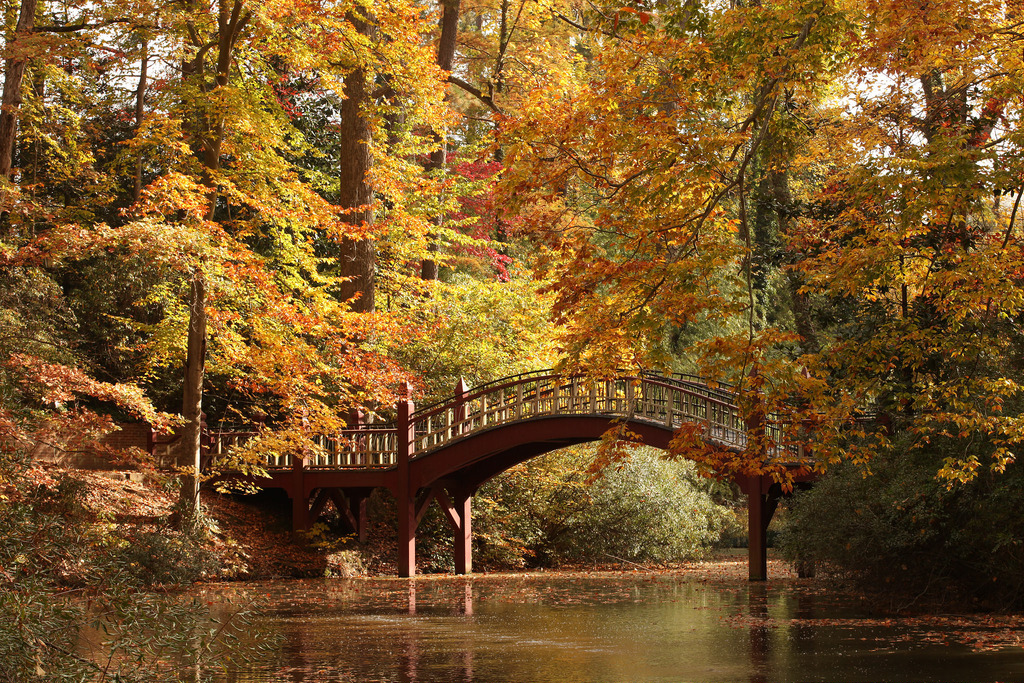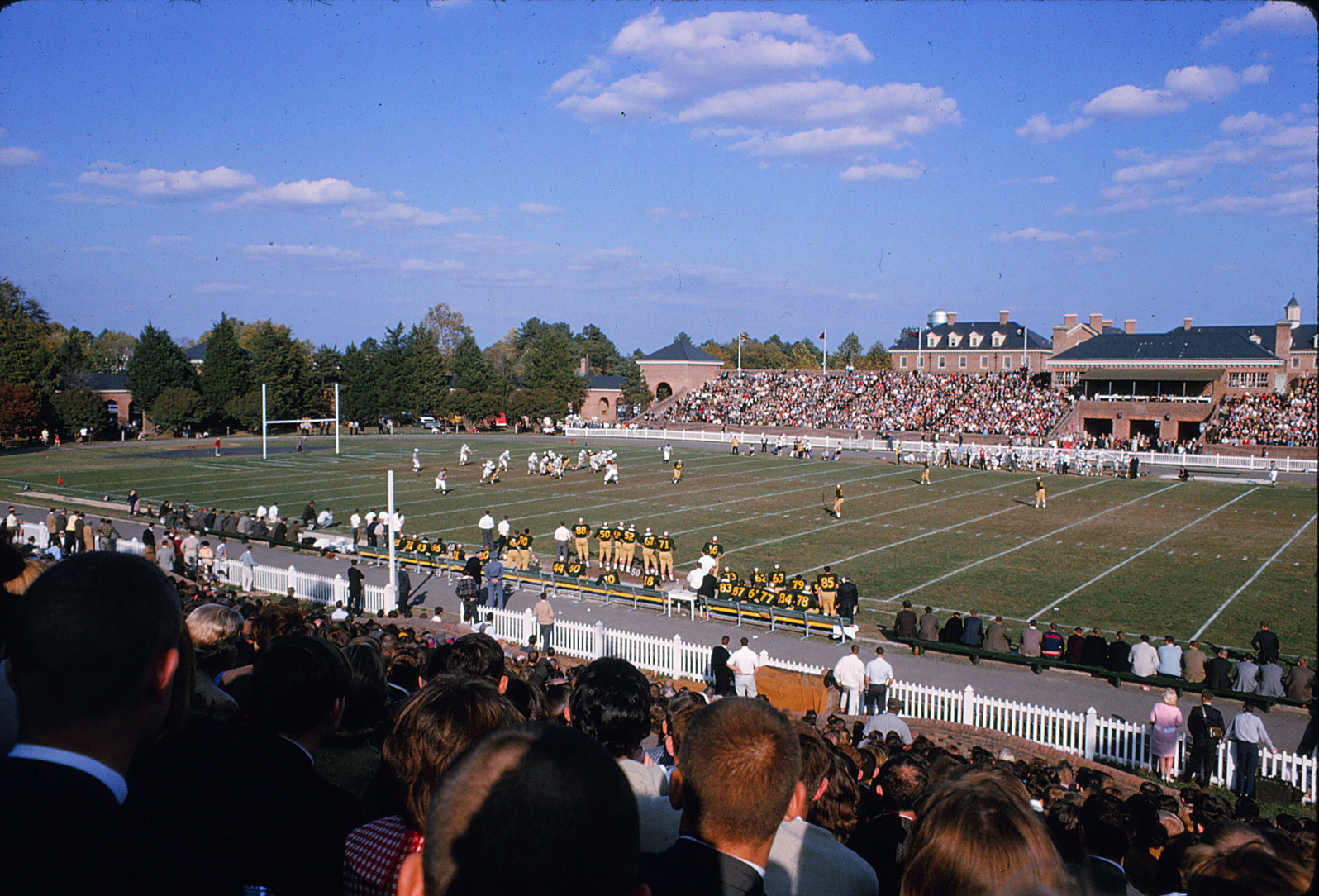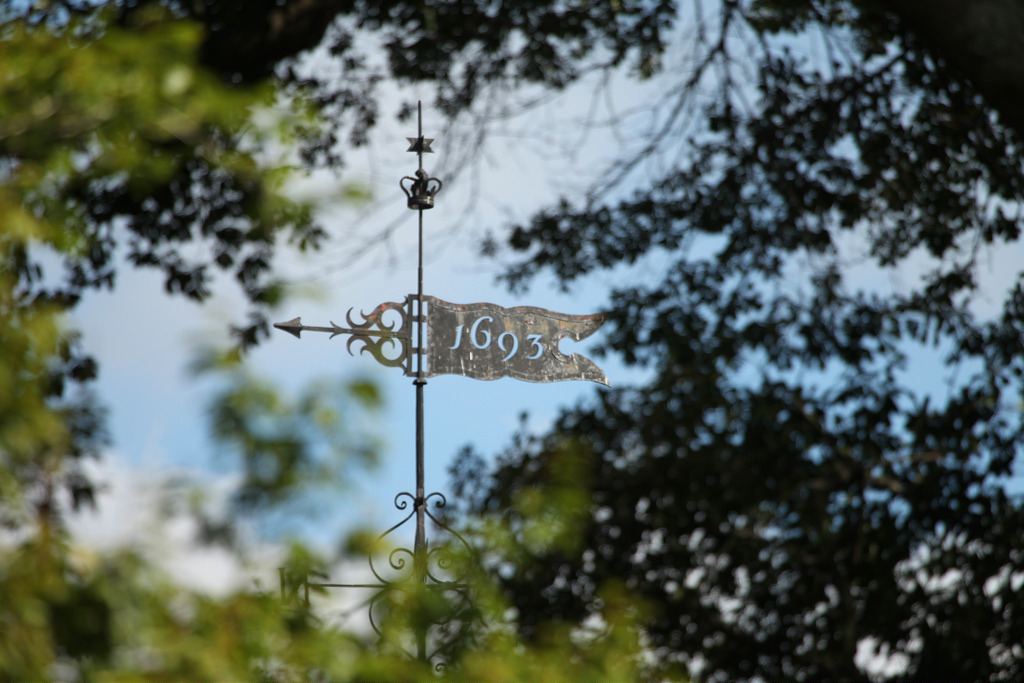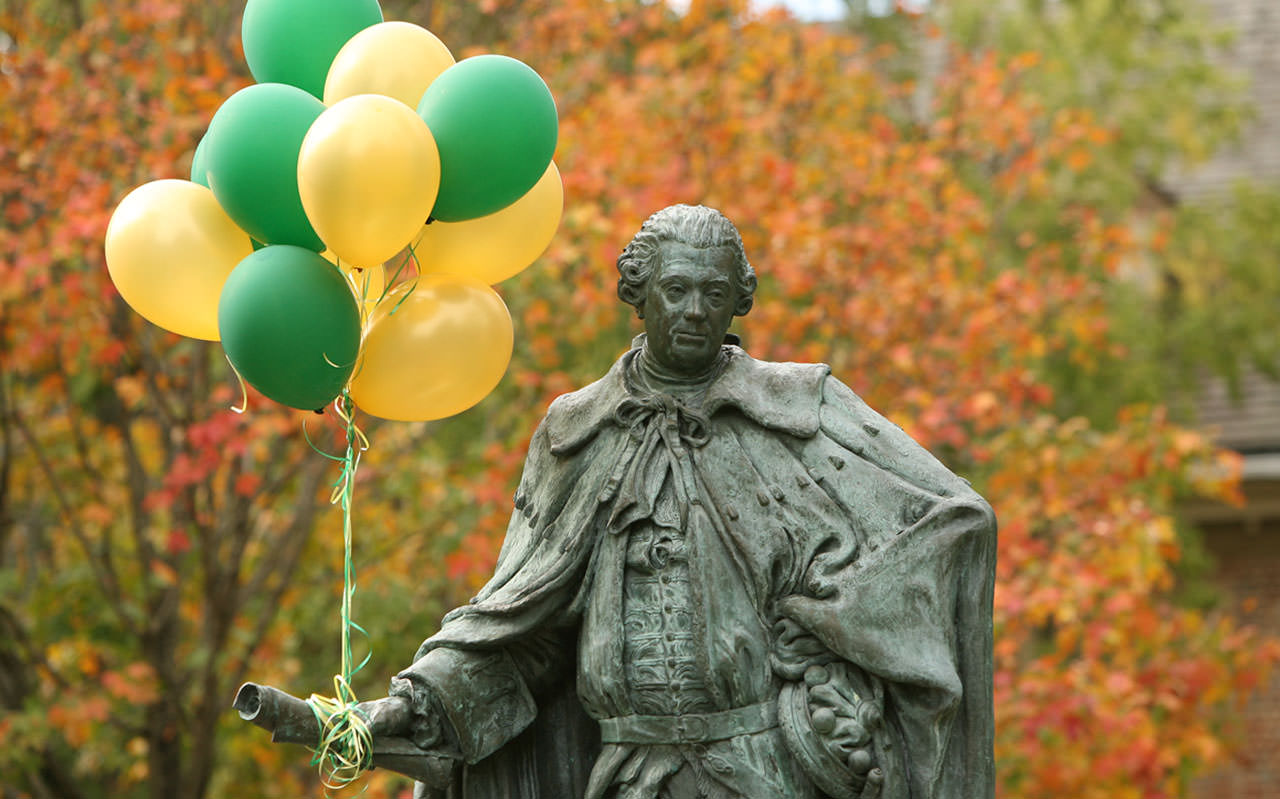 Welcome, Class of 1967!
Your reunion was on April 28 – 30, 2017
Thank you to all who attended!
Class Ambassadors Program
Collapse Window
Join us! We'd like to invite you to become a Class Ambassador. As a Class Ambassador, you will reach out to ten classmates of your choosing to engage in a conversation about the importance of giving back to the College. You will serve as William & Mary's link to your community, providing regular updates and ways to engage with the College.
Whether you're thanking a current donor or encouraging a new gift, your efforts will make a huge difference!
Learn more about the program, and sign up, on the Class Ambassador website here.
Collapse Window
Class of '67 working to super-size our reunion gift!
The 50th Reunion Committee has set some ambitious goals for our reunion and has designated two projects to celebrate our class. Progress toward our goals will be tracked here.
Our Goals
• $20,000,000 in total giving to all areas of William & Mary
• 45% class participation
Our Projects
As part of our class gift, we will be fundraising to support two different projects at William & Mary. Our projects include the Alumni House Expansion project and the Class of 1967 Scholarship Endowment. To learn more about these projects, please scroll down to see their full descriptions below. You can also scroll down to read a from the recipient of our "Class of 1967" scholarship.
Our Progress
Overall Giving:

$17,559,679
Estate Gifts: $14,268,750
Gifts and Pledges: $3,290,929
Overall Giving Goal:
$20,000,000
Class Participation: 43%
Alumni House Expansion: $269,255
Class of 1967 Scholarship Endowment: $522,700
Updated on 5/2/17
---
Class Project: Alumni House Expansion

As the sixth oldest alumni association in the nation, the William & Mary Alumni Association is focused on fostering the lifelong relationships and culture of engagement alumni have with their alma mater. By expanding the Alumni House, the Alumni Association will gain the much needed capacity to ensure that members of the class of 1967 and all alumni will have a warm and welcoming environment in which to renew friendships and forge new bonds when they return to their lifelong campus home.
In 1995 there were 53,000 alumni and that number has grown to over 93,000 today. It is estimated that by 2020 there will be 108,500 W&M alumni. Plans call for the addition of new meeting spaces, the largest with a capacity for up to 300 people; a business center; gathering spaces for visiting alumni; a catering area; and a new entrance with an expanded reception area to better accommodate our growing alumni body. The Alumni House also will support expanded programing for alumni, students and the William & Mary community. With new and larger spaces, the Alumni House will be a key location for starting the lifelong engagement with students while they are still on campus. The Alumni House will serve as the western gateway to campus and as a visible statement of the importance of alumni to William & Mary.
Current plans estimate the cost of the project to be $13.5 million. In addition, the Alumni Association is seeking to establish a $2 million building maintenance endowment that will ensure the new facility stands in excellent condition to serve the William & Mary's growing alumni community for the long term.
The Class of 1967 is taking a leadership role in helping to raise funds for the expansion of the Alumni House by designating it as one of the class's 50th reunion projects. In recognition of our class gift project, a prominent space in the expanded facility will carry the Class of 1967's name. Please show your support for the expansion of the Alumni House in ways that others will hear the thunder of our chorus – alma mater hail!
---
Class Project: The Class of 1967 Scholarship Endowment
Scholarships are the highest priority in the university's For the Bold campaign. William & Mary is acutely aware of the need to invest in human capital to ensure the brightest minds can attend the best schools, regardless of their financial ability. Addressing complex global issues will require leaders who can think rigorously and solve problems creatively, and the nation cannot afford to waste talent by making quality education inaccessible. William & Mary will play a prominent leadership role in addressing this issue by striving to be only the third public university to be both need blind and to meet 100 percent of demonstrated need of all students.
During this campaign, William & Mary will raise $350 million for scholarships so that financial barriers never prevent the most talented from attending this university. Scholarships are powerful. They transform the lives of recipients—and they also enhance the university's capacity to attract and retain promising students with exceptional ability. William & Mary is at its best when the campus community comprises a dynamic mix of highly qualified individuals from a broad range of backgrounds and diverse perspectives. It is important that those admitted to William & Mary have the means to attend.
The Class of 1967 demonstrated remarkable understanding of this important issue 25 years ago when it established a scholarship to assist juniors and seniors who experience a change in life circumstances that affects their ability to pay the cost of attending William & Mary. By designating 50th reunion gifts for this scholarship, the Class of 1967 could raise its scholarship endowment and double the impact the fund has on students who experience a significant change in financial need.
---
Letter from Class of 1967 Scholarship Recipient
Sara Southward '17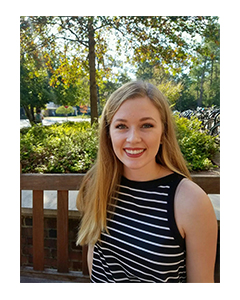 What I love about William & Mary is the community that we all share in. I've found community in my sorority (Kappa Alpha Theta), within the chemistry department, in Tribe Fellowship, and now I've seen community in the relationship between the current William & Mary classes and the alumni. Thank you so much for supporting current students and building that community, through maintaining a presence in our lives. I know I will be forever grateful for the 1967 Class Scholarship and one day I plan on paying it forward to other deserving students who can't afford this amazing institution.
Many thanks,
Sara Southward '17
About the Olde Guarde
Collapse Window
The Olde Guarde of Their Majesties' Royal Colledge in Virginia comprises all alumni whose identified class has celebrated its 50th reunion and is part of the Alumni Association of the College of William & Mary. It is dedicated to preserving the heritage of the College and advocating its advancement and reputation among the nation's institutions of higher learning.
Through social, service and educational programs, the Olde Guarde endeavors to promote among our membership the welfare and support of the W&M Alumni Association. It plans activities, events and projects as opportunities for members to assist in enhancing the life of our alma mater.
If you have any questions, please email the Office of Alumni Events at alumni.events@wm.edu.
If you are a current member of the Olde Guarde and would like to learn more about how to get involved, please visit our Olde Guarde webpage here or our Olde Guarde facebook page here.
Reunion Committee Chair
Collapse Window
Reunion Committee Co-Chairs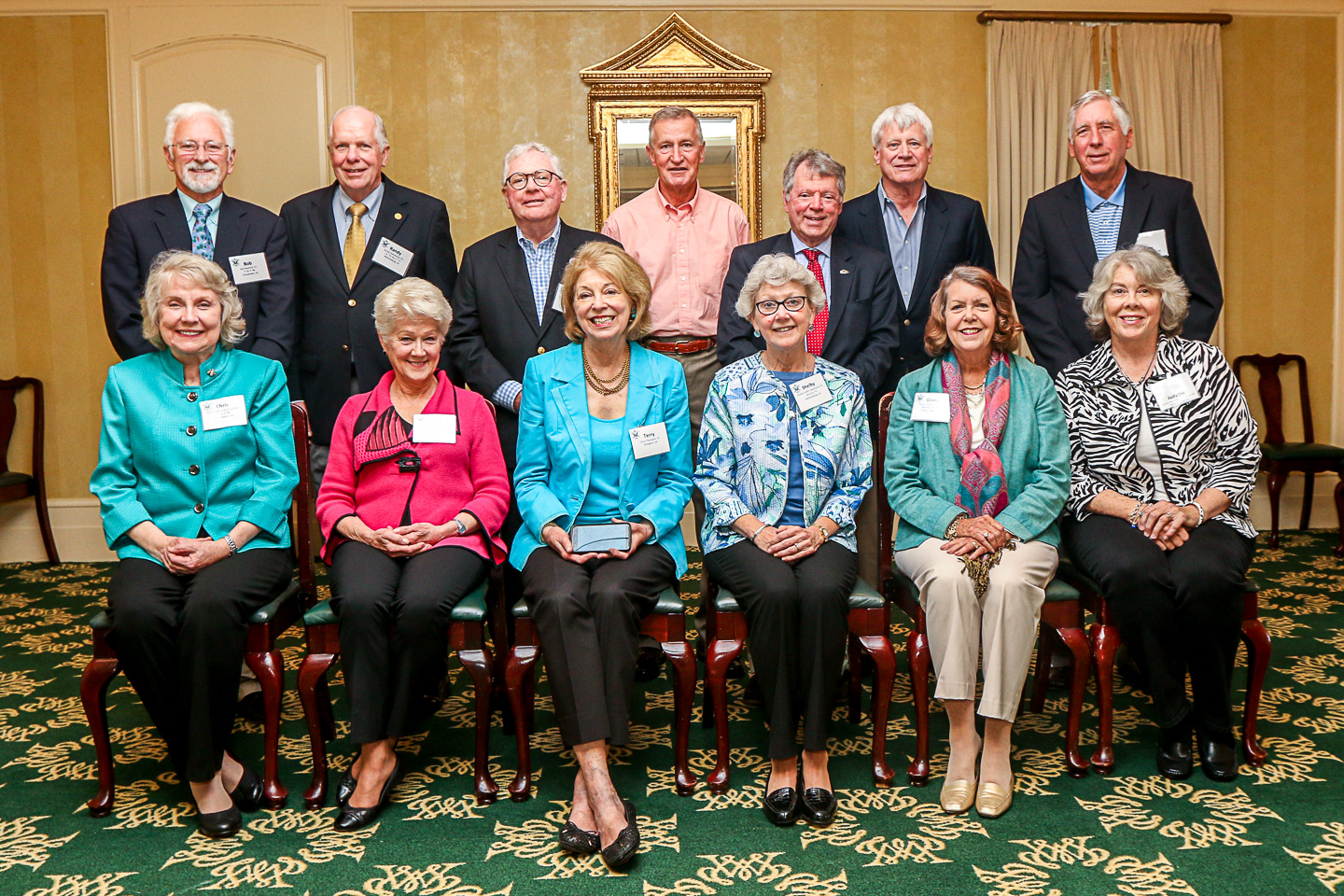 Reunion Committee Members
Reunion of a Lifetime Events
Collapse Window
It is with great enthusiasm that the William & Mary Alumni Association and the Reunion Committee invite you, the Class of 1967, back to campus in celebration of your 50th Reunion, April 28–30, 2017.

Reunion weekend events are business casual attire except for Saturday evening, which is cocktail attire. Also, please remember that many of the campus sidewalks are brick, so please consider this when selecting footwear.

A Hospitality Room will be available for classmates at the Alumni House throughout the weekend for informal gatherings. Snacks and beverages (sodas, beer, wine and water) will be supplied. The hours of operation are: Friday 12-9 p.m. and Saturday 9 a.m. - 5 p.m.
Friday, April 28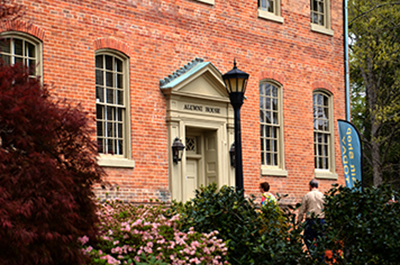 12 - 7 p.m.
Welcome and Packet Pickup • Alumni House
Begin the weekend by stopping by the Alumni House to check-in, connect with fellow classmates, and pick-up your registration packet.
12 - 3 p.m.
Lunch (Optional) • Alumni House Lawn
A local food truck will be parked at the Alumni House; purchase your food and enjoy a casual lunch with classmates.
3 - 4:15 p.m.
Art in the Afternoon (Optional) • Muscarelle Museum
Join fellow classmates for a tour of the Muscarelle Museum of Art given by Director Dr. Aaron De Groft '88. Experience one of the most outstanding college museums in the country.
4:30 - 5:30 p.m.
Marshmallow Challenge (Optional) • Entrepreneurship Center, Miller Hall
Graham Henshaw, Executive Director of the Entrepreneurship Center, will entertain you by explaining how kindergarteners have an important advantage over MBA graduates. You will also see how many familiar entrepreneurial ventures actually started out as something different.
7 p.m.
Welcome Reception • Alumni House, Leadership Hall and Ukrop Terrace
Celebrate the start of our 50th reunion weekend with a Welcome Reception to rekindle old friendships while enjoying a strolling supper and open bar.
Saturday, April 29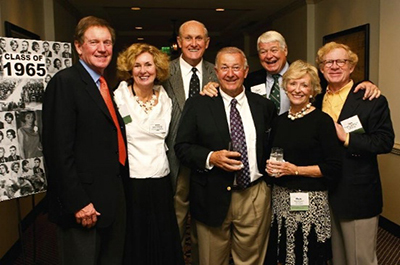 8:45 a.m.
Breakfast Buffet • Sadler Center, Tidewater Rooms
A full breakfast buffet begins a fun filled day.
10 - 10:45 a.m.
Legends of the College Yard: Pirates' Booty & Other Tales • Sadler Center
Learn how pirate treasure founded W&M and hear other little known W&M history tales.
11 a.m. - 12:15 p.m.
Oh, the places we've been! Oh, the places we still want to go! • Sadler Center, Tidewater Rooms
Relive the past, commemorate the present, and celebrate the future by interacting with a panel of classmates. Facilitated by philosophy professor Paul Davies.
12:15 p.m.
Lunch • President's Box, Zable Stadium
Join Tribe coaches and administrators for a casual lunch in the new President's Suite of Zable Stadium.
1:30 & 2:30 p.m.
Campus Bus Tours (Optional) • Sadler Center
Discover how our beloved alma mater has grown! Student guides will describe facilities and answer questions. The bus tour will start and end at the Sadler Center.
1:30 p.m.
Walking and Remembering (Optional) • Sadler Center
Take a 1967 meter (1.2 miles) walking tour around the old campus we knew so well and see the changes!
2 - 3 p.m.
Swem Library Building Tour (Optional) • Swem Library
Remember the excitement when Swem Library opened in 1966? Go behind the scenes to see how the building has changed and yet remains a vital part of campus. Classmates are invited to create a recording of their personal memories of William & Mary.
6:15 p.m.
50th Reunion Cocktail Reception • Miller Hall Atrium
Start the night enjoying a cocktail or a glass of wine while mingling with friends. Dress for the evening is cocktail attire.
7:15 p.m.
50th Reunion Gift Presentation, Dinner and Dance • Miller Hall Atrium
Before an evening of dinner and dancing, the class will unveil its gift to William & Mary and present the check to President W. Taylor Reveley III. The night ends with entertainment by the Smith Wade Band! Dinner will be in a grassy courtyard, so low-heeled shoes are recommended.
Sunday, April 30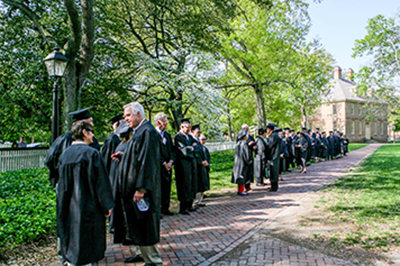 8:30 a.m.
Coffee and Breakfast Pastries, Regalia Pickup • Great Hall, Wren Building
A light breakfast will be available as guests arrive to collect caps and gowns.
10 a.m.
Olde Guarde Induction Ceremony & Service of Remembrance • Wren Yard
Members of the class of 1967 will process into the Wren Yard, reminiscent of our own graduation day 50 years ago. The class will honor classmates in a service of remembrance, followed by an induction into The Olde Guarde of Their Majesties' Royall College in Virginia.
11:30 a.m.
Wren Bell Ringing (Optional) • Wren Building
Following the induction ceremony, classmates will have the opportunity to ring the Wren Bell.
11:45 a.m.
Farewell Brunch • Wren Vista
A champagne brunch in the Wren Vista overlooking the Sunken Gardens will be a fitting finale to a memorable weekend.
Directions
Collapse Window
Hotel accommodations are available at several Williamsburg area properties. To make reservations please contact each property directly using the information below.
Colonial Williamsburg Lodge
310 South England Street, Williamsburg, VA 23185
www.colonialwilliamsburg.com | (757) 220-7976
Booking Code:43607 | Rate: $219/night